Aura Kingdom - Ways to Get an Eidolon (Lv.0-55)
How to Make Eidolon Stronger in Aura Kingdom
Three Parts:
Aura Kingdom is an online multiplayer role playing game. It is free to play, and is set in a fantasy world where your character can engage with other players, battle mystical creatures, and embark on various quests. Eidolons, powerful summoned spirits, are useful during battles, especially in dungeons. Aside from giving you useful buffs, they kill monsters in your stead. But as you gain more levels, monsters grow stronger in each map; it's up to you if you want to strengthen your Eidolon or not.
Steps
Using Experience Crystals
Unlike the players, Eidolons don't level based on monster kills or finished quest. Eidolons only level by feeding them Experience Crystals until they have reached the required EXP amount.
Get Experience Crystals.

These crystals can be obtained through hunting open-world monsters, opening daily quest rewards, and also through Eidolon interaction.

Most players use Eidolon Dialogue since it's more convenient than hunting in open world.

Feed your Eidolons with Experience Crystals.

To feed Eidolons, simply click on the Eidolon button found below the screen, click on your Eidolon, and then choose an Experience Crystal in the list. Each Experience Crystal has different sizes that gives different amounts of experience points:

Crystal Experience Dust gives 1,315 EXP but has a level 25 cap.
Medium Experience Crystal gives 1,000 EXP but has level 50 cap.
Large Experience Crystal gives 15,000 EXP.
Pure Experience Crystal gives 20,000 EXP.
Using Crest Stats
Feed Eidolons with Crest Stats.

Unlike players where you get to distribute your free stats, Eidolons have to be fed with certain Crest to increase specific stats. Crest stats are useful in strengthening your Eidolon, and each Eidolon has their own main stat base.

Crest of Flame will give DMG 3–6 if fed to Eidolon
Crest of Ice gives DEF 1–3
Crest of Wind gives SPD 1–3
Crest of Thunder gives CRIT 1–3
Symbol of Sand gives HP 5–10
Symbol of Forest gives EVA 1–3
Symbol of Darkness gives DMG 1–4, CRIT 1–2
Symbol of Light gives HP 2–6, DEF 1–2
Note that Crests are consumable items and cannot be reused.

Stop feeding Crests when you've reached the cap.

Eidolon have stat caps as well, like everybody else, so make sure to know the max stat to avoid wasting Crests.

DMG (750)
CRIT (250)
SPD (250)
HP (1250)
DEF (250)
EVA (250).
Using Accessories and Evolution
Equip your Eidolon with accessories.

Yes, you can equip your Eidolon with accessories, which gives them decent stats. Each Eidolon can equip up to two accessories.

Accessories can be crafted after purchasing the recipes from the blacksmith in Navea City. These accessories will take time to be completed since it requires you to gather materials.
You can see the list of materials needed in your recipe. Some can be obtained through mine (such as Alloy) while others are dropped from the dungeon monsters.
Level 50 Eidolon accessories requires small experience crystal as well.
If you have gold to spare, you can buy these materials through the Auctioneer.

Evolve your Eidolon.

Eidolons can evolve to their next stage, which increases all the stats to a higher grade. Eidolons much reach level 40 to evolve, and the owner must have certain materials.

Most Eidolons need a small Experience Crystal, Key of Gaia, and a certain crest. You can check this through your Eidolon Info tab and then choose Evolution.
The more you evolve your Eidolon, the stronger they get.
Video: [Guide] Aura Kingdom - How to Get More Eidolons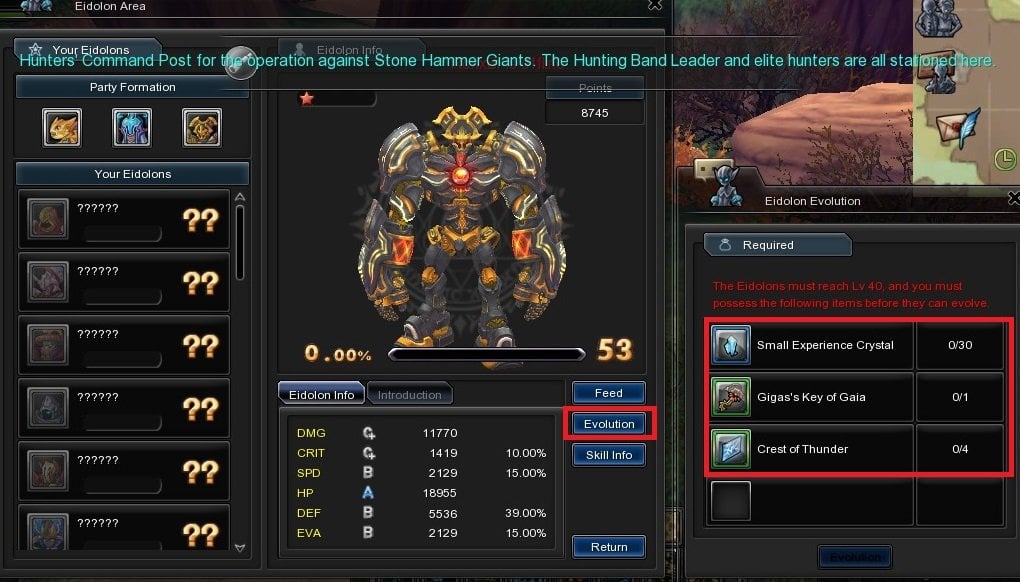 How to Make Eidolon Stronger in Aura Kingdom images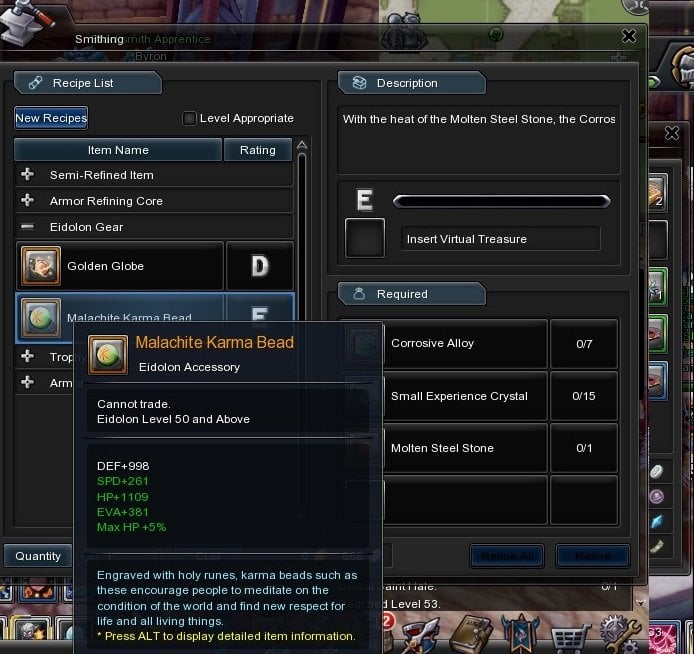 2019 year - How to Make Eidolon Stronger in Aura Kingdom pictures
How to Make Eidolon Stronger in Aura Kingdom recommendations photo
How to Make Eidolon Stronger in Aura Kingdom pictures
How to Make Eidolon Stronger in Aura Kingdom new pics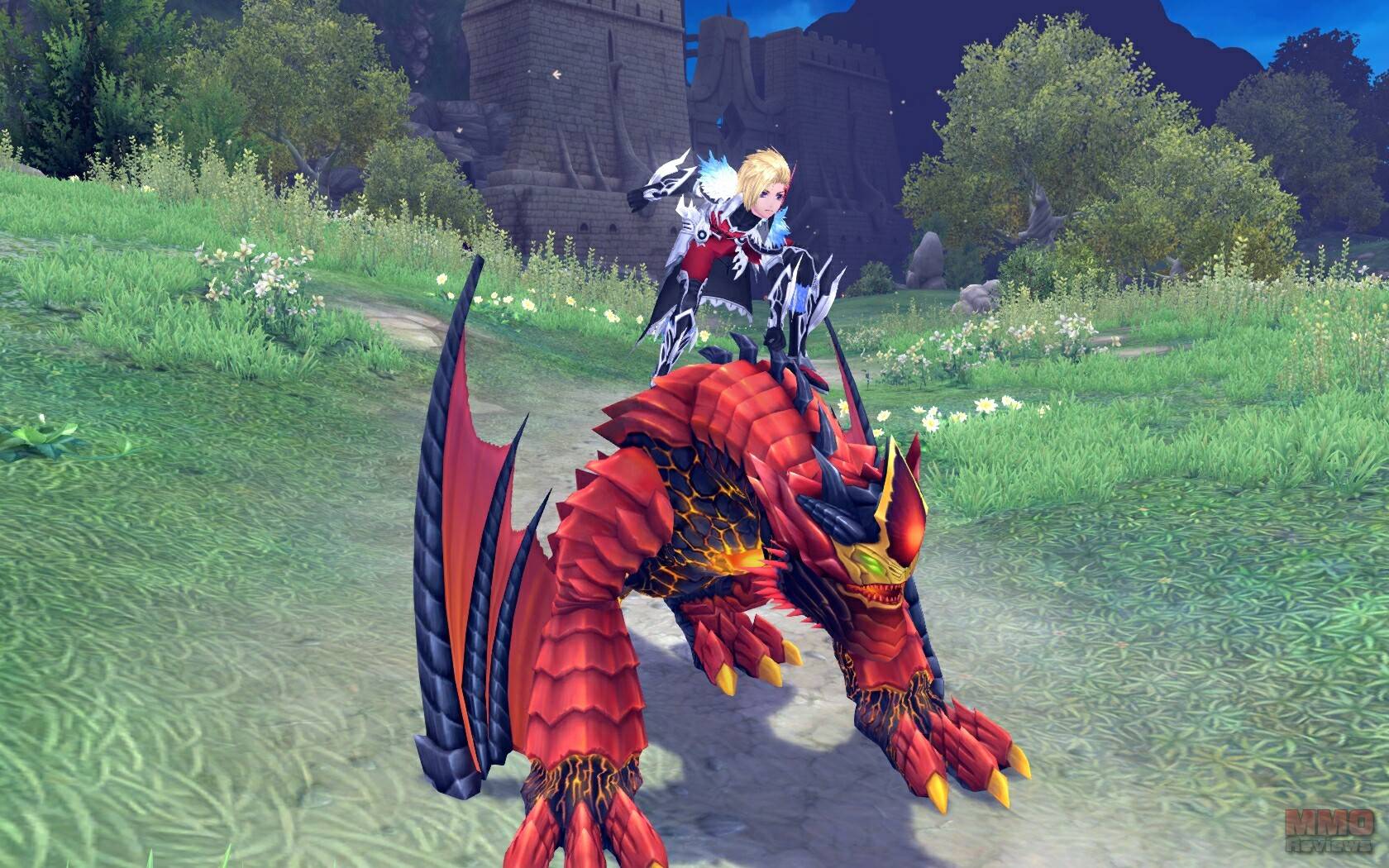 images How to Make Eidolon Stronger in Aura Kingdom
Watch How to Make Eidolon Stronger in Aura Kingdom video
Discussion on this topic: How to Make Eidolon Stronger in Aura , how-to-make-eidolon-stronger-in-aura/ , how-to-make-eidolon-stronger-in-aura/
Related News
Yuna Min Shows You How to Give Yourself an Everyday Makeup Look that will Make You Look Fabulous
How to Deal With Girls
Where Does the Royal Family Live See All the Palaces and Estates the Royals Call Home
Beauty Recipe for Gorgeous, SoftWaves
Here's the Reason Why You Shouldn't Type Amen onaFacebook Post
Faux Hawk Fade Haircut For Men – 40 Spiky Modern Styles
21 Unique Bridal Shower Themes Any Bride Will Love
Sitavig Reviews
16 Cozy, Under-100 Home Goodies
Anna Sui's Fall 2019 RTW Collection Was Inspired by Interior Designer Elsie de Wolfe
Shocking Pain Mystery to Doctors
This Innovative Dry Mask Gives You Glowing Skin in 15 Minutes
How to Build a Penn State E Portfolio
Date: 01.12.2018, 00:31 / Views: 75541
---